6 June 2017
On the wall of the small boardroom at the London offices of Gleam Futures, a dozen or so fresh-faced twentysomethings beam out from framed magazine covers. Almost all the faces will be unfamiliar to anyone over 30, but for those who grew up online they are as recognisable as Ant and Dec or Nicole Scherzinger.
CREDIT: This article originally appeared in the Guardian
The one cover idol both old and young will know is Zoe Sugg, better known as the UK press's favourite YouTube personality Zoella. But it's Zoella's partner Alfie Deyes who appears on the earliest cover, flagging up a Sunday Times profile in October 2014 promoting the launch of the first book produced by Gleam, The Pointless Book. It was then, says founder Dominic Smales, that the rest of the world started to realise quite how much of a pull these young people making videos in their bedrooms had on a generation of youngsters.
"It was No 1 bestseller for three or four weeks. He had a signing in Piccadilly Circus and 8,000 teenagers turned up," says Smales. "Waterstones' flagship store had to shut on a Saturday. It was a disaster logistically, but it kind of opened up everybody's eyes."

Gleam's set of stars went on to produce 10 consecutive bestsellers, including Zoella's Girl Online which broke the record for highest sales by a first-time author. Meanwhile, Zoella has been joined by Tanya Burr and Nick and Sam Chapman in producing some of the most successful new cosmetics ranges to hit UK stores; and Zoella's brother Joe released a DVD with his YouTube partner Caspar Lee which broke pre-sales records for Amazon UK when it was announced last September.
The 28 social media personalities on Gleam's books are increasingly in demand, but as recently as two years ago Smales had struggled to convince those more used to peak-time TV ratings and trained actors that millions of fans across YouTube, Twitter, Instagram and Facebook could translate into real world success and sales. "Publishing is quite a good example of how the whole thing evolved. Multiple meetings at publishers with me saying 'This talent is creative talent, it is making content. It could make books and these audiences could be just as interested in it as in the YouTube channel and the Twitter feed.'
"The publishers said 'No they won't, these guys are making content on a free platform, its audience is used to consuming everything for free, and there's no way it will ever change.' What has happened to everybody who wants to get involved with this talent, they've realised the audience does migrate, doesn't care what platform it's engaging on, it just wants to access the talent."
Smales had been convinced that the likes of Zoella and Deyes were the future for some time, but it was more by chance than design that he ended up as the man shepherding the UK's biggest YouTube stars. He spent more than 15 years working in marketing and at companies including Global Radio and Daily Mail owner DMGT, before running a small company making radio for the BBC and then online content for brands.
Already fascinated by the way many of his staff were spending their time on social media (often instead of working), it took an "epiphany moment" for him to embrace it wholeheartedly. "I collapsed with headaches and double vision, thought I was going to die. It turned out not to be the worst, but I had to take three to six months off work, had a massive rethink about my life ... I decided to start my own business and all I knew was it had to be in social media."
While consulting for Chanel, Smales met the two Chapman sisters, who had built a following for video makeup tutorials made in their home in Norwich. They introduced him to their brother's girlfriend Tanya Burr, and Smales's roster grew from there. He went from adviser to negotiator, helping do deals and grow audiences.
"Google were just beginning to lean into the whole talent scene, not just thinking about their platform as selling the ad units," he says. "They started talking about the talent and the channels they had. I'd also help YouTube sell their platform to prospective advertisers by saying 'Look, this is why the relationship between the audience and the talent is so special.'"
Gleam now has 35 staff and an office in Los Angeles, all aimed at helping develop careers begun in bedrooms into long-term projects across a range of online and offline activities. Despite his repeated references to that commodity agents call "talent", Smales is clearly fond of the people he manages, which is fortunate given he has a responsibility to help them navigate a very rapid rise to fame. They have largely avoided the kind of controversies others have fallen into, such as the string of young male YouTubers accused of sexual assault.
Another key function is managing commercial relationships, which when it comes to advertisers looking for a YouTuber to push their products involves saying no to 95% of pitches. "We've had instances where the brand has insisted on too much control, and in an effort to please the talent has said exactly what the brand has wanted them to say, and the audience has realised that it is slightly more scripted than it would normally be." He says many suggestions are obviously terrible, such as the brand that asked a YouTuber to pretend their toothbrush was a phone for a week. For those in marketing who don't understand he has some advice. "If you want the talent to follow a script, say certain things, look a certain way, do a certain thing, then use the ad units at the beginning and hire an ad agency."
Although there is a lot of hype around YouTube stars' earnings, it seems the sums made by Gleam's team are not yet enormous. None of them appear in Forbes's list of the top-earning YouTubers of 2015 (the only Brit on it is Fifa-playing prankster KSI with estimated earnings of £3.5m). And while Smales won't give me any clue to how much the business makes as a whole, Companies House records suggest profits for Gleam Futures in 2014 were some way off £1m.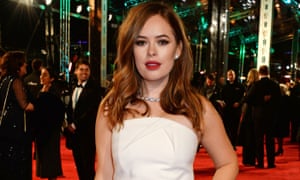 Tanya Burr: the fashion and beauty vlogger has 3.5 million YouTube subscribers. Photograph: David M Benett/Dave Benett/Getty Images
The company is, much like its clients, exploring many different avenues for making money. It has hired someone to develop original intellectual property with stars attached, and also launched a music venture led by vlogger Marcus Butler called Stripped Bear Entertainment. Its aim is to combine the spotting skills Gleam and Butler have developed with expertise in using social media to build a fan base, though Smales admits music is in many ways more competitive as labels have been quick to realise that the web offered new ways to find people with potential.
Gleam is also looking for the next YouTube star more generally. Smales's team have tried out algorithmic products to spot rising stars, and also get tens of people sending them videos each day. However, Smales says the best research is done by keeping an eye on the people his staff (and his stars) are enjoying. "Time and time again we've gone back to recommendations, seeing stuff, or talent saying 'Oh my God, I'm obsessed with these people.'"
The fact Smales has gathered together the young men and women building a new kind of celebrity puts the company at the forefront of a big change. "The audience that engage with these guys has a kind of tangible relationship with the talent. They've always known them on a two-way platform. It's a much more engaged relationship than what Nicole Scherzinger will have with her 3 million followers. A lot of traditional talent, [the relationship] on social media is a lot more voyeuristic than the digital-first talent's relationship with their social media followings."
As the established media try to make sense of it all, he reckons the biggest opportunities are yet to be explored. "The really exciting developments will be driven by long-form content on other platforms. Perhaps broadcast, but at the moment they are doing things like putting YouTube stars on Bake Off and seeing a spike in audience. I am waiting for a broadcaster to find something that straddles the gap between YouTube and TV, because I don't think this audience cares where their content is delivered. That's going to be a key moment."